Protect Your WordPress Site from Hackers, Bots and Spammers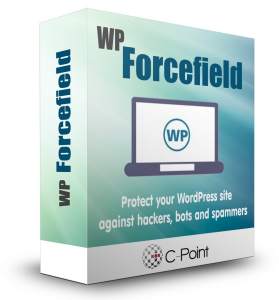 The number of spammer, hacker and bot attacks is unrelenting – and WordPress sites, themes and plugins are the targets

…and now they've met more than their match: WP Forcefield scans your site for vulnerabilities, reports back, fixes and optimizes:
it's your 24/7 Judge Dredd investigator/enforcer

Are you in danger of losing your reputation, rankings and income?
If you have a WordPress site, is your site safe from hacker, bot and spam attacks? Or, could you be in danger of losing your reputation, rankings and ultimately your income?
If your site ever came under attack, or if spammers ever tried to to spam your site with their comments, I know exactly what it's like, because I've been there with my own sites.
Now here's what the research shows…
73.2% of WordPress installations are vulnerable to hacker attacks

This is based on statistics from 42,106 WordPress sites in Alexa Top 1 Million
Which Parts of WordPress are Most Vulnerable?
Most vulnerabilities come from
plugins
,
1,305
or
54%
, followed by
31.5%
of
WordPress core
and
14.5%
of WordPress
theme
vulnerabilities, with the most popular exploits are
Cross-site Scripting
and
SQL Injection
.
If you haven't taken any special steps to fortify your site, it's only a matter of time as to when will be attacked, spammed and crippled. There's nothing more depressing after putting your time and effort into your website than to see it crippled by these scumbags.
It gives you that sinking feeling in the pit of your stomach. It has the shattering effect of wiping out your site's rankings and destroying the trust and reputation you've built.
What WordPress Users Said was Hardest to Repair…
What can you do about it?

A plugin like WP Backup Boss helps you restore your site back to health, but this is
AFTER the damage has been done
.
To avoid the damage in the first place, up until now the only way was to install a whole bunch of security plugins, they slow your site down to a crawl, at least some of their features compete with each other and you waste your time in configurations. It's not just a sinkhole for your time, but it creates other problems such as the degradation of your site's performance.
Solution: WP Forcefield, which not only fortifies your WordPress site, but also improves its speed and performance.
Here's what WP Forcefield does…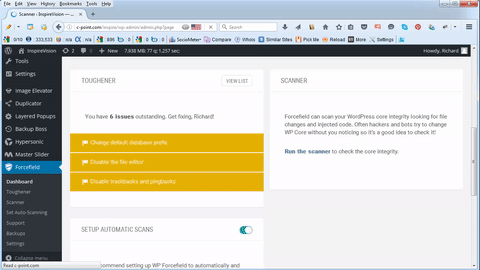 Maintains WP Core Integrity
The program checks the integrity of WordPress core files to ensure that the foundations are healthy.
Performs Security Analysis
It analyses your system for loopholes and security threats, and reports back the findings.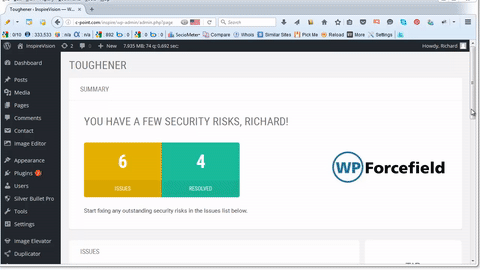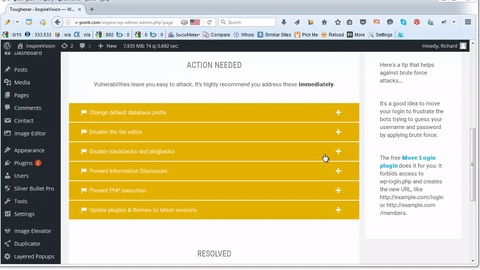 Eliminates Vulnerabilities
When a vulnerability is found, it gives you a solution and allows you to close the loopholeand toughen your WordPress site against attacks.
Re-scans Your Site Automatically
At the specified intervals, WP Forcefield will automatically re-scan your website to maintain the security.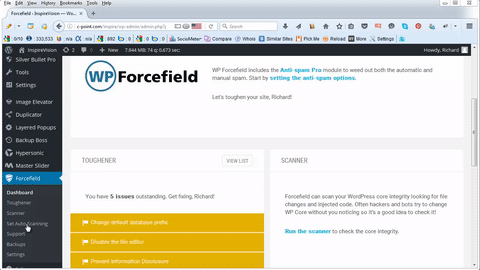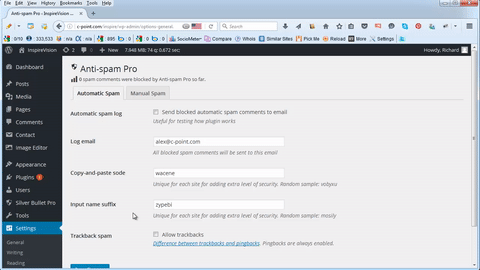 Rejects Bot Spam Automatically
WP Forcefield automatically rejects spam comments that spam-bots try to push onto your website, stopping them from reaching the moderation queue and wasting your time.
Fortifies against Spam by Human Users
By applying the clever anti-spam algorithm, the program makes the spammers' job incredibly hard.
The anti-spam protection works even if JavaScript is disabled on the client web browser.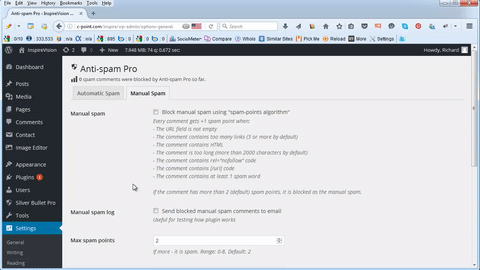 What makes WP Forcefield different is that it toughens and fortifies your WordPress site without slowing down your site, without increasing the memory footprint, and without requiring ongoing payments to keep your site safe and spam-free.
Discover when you grab WP Forcefield today just how many spam-bot comments are blocked a week from now, a month from now, a year from now – the program keep the count for you, and these are the spam comments you'll never waste your time on in the moderation queue.
Choose Your WP Forcefield License
After You Install WP Forcefield, it will:
Maintain the integrity of your WordPress core

Shut firmly down the loopholes and security vulnerabilities

Stop the spammers in their tracks, and

Auto-rescan to maintain the security.
Wondering whether WP Forcefield is a quality plugin that meets your WordPress security requirements?
WP Forcefield has been released by C Point Master Developers headed by Dr Alex Davidovic, who has been coding since 1991 with literally hundreds of software titles under his name, including the best-selling WP Master Developer and Animator Professional.
You may be wondering whether WP Forcefield is an easy-to-use plugin?
Dr Alex makes it a habit to always include in his software and plugins:
A highly sophisticated yet easy to use interface

Built-in 'Help-on-Demand'


World class support since 1991
What are Customers Saying?
The early response to WP Forcefield has been extraordinary! Here's just a few of the 26 comments I've received in the last 3 days:
… this plugin is EXACTLY what I needed.
Tobin WillsMarketer
After using your program to fix 17 vulnerabilities that my site had, I now understand how hackers brought down 3 of my websites before.
Breandán Van Schoorl Business Owner
WP Forcefield is the life saver. Not having to weed out all these spam comments every morning… you have one happy customer!
Everett BlackburnWeb Publisher
This is only the second time I've ever given a testimonial… I have a busy social media site and before getting WP Forcefield I used to spend almost an hour a day sifting through the messages and removing spam. For this feature alone it's more than worth the price.
Clive Taylor CorraDesigner / Webmaster
Why You're About to Solve a Problem that's Growing…
No business is safe from privacy breaches and cyber attacks, and hackers grow more sophisticated each day.


The number of United States companies purchasing cyber insurance has increased with the availability of the insurance products.


The maximum limit available from a single insurer ranges from $10 million to $20 million, but policyholders are

able to stack limits of liability to create towers of insurance up to $350 million.
Choose Your WP Forcefield License
Special Bonus You Get Today
WP Forcefield Lifetime Upgrades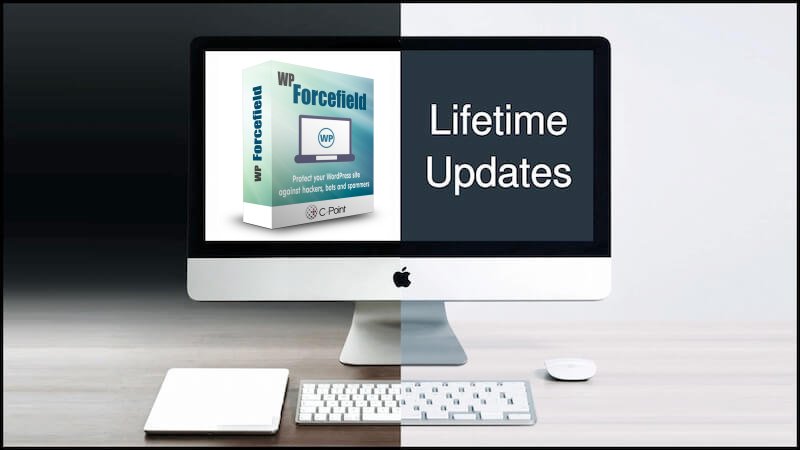 You and I know that companies make most of their money not through the initial purchase, but through subscriptions and upgrades.


We're making an exception: while the launch is on, I'll add Lifetime Upgrades as a bonus – when we provide updates and upgrades, you'll be first to receive them without ever paying for an upgrade.



My 100%, No Hassle, Full 30 Day – Money Back, Risk Free Guarantee
I personally guarantee that you will receive our highly intuitive and easy to install WP Forcefield WordPress plugin with all the support you require including the additional featured bonuses.
But if for whatever reason you are not satisfied at anytime 30 days after your purchase let me know and I will issue a 100% no hassle refund immediately, right on the spot.
No Hassle – No Worry – No Conditions
Do yourself a favor, you've got nothing to lose here.
As a matter of fact, you are not the one taking the risk, I am. If you don't like what you see for whatever reason, just tell me and i will refund every penny that you have given me. In fact I am taking all the risk for you so you can't possibly lose, unless you pass this opportunity up, and leave your site exposed to hackers, bots and spammers…
Do remember that this isn't going to be here forever. As we are in the launch mode, we have heavily discounted our offers, which will increase accordingly very soon.
This is why I can't guarantee that the price will remain the same after our launch, or that Lifetime Upgrades bonus will be included tomorrow. It means that you really need to get it NOW. Hit the Buy Button now and toughen and fortify your WordPress site in under 5 minutes from now.
As the master developers of WP Forcefield, we are offering Lifetime Updates for the movers and shakers who pick it up today, so your plugin will always be up-to-date.
We have the 24/7 Support Desk, and also the dedicated channels connecting you to the developers directly via Skype and email.
Yes Brian,

Please give me INSTANT ACCESS To WP Forcefield.

I understand I'll be downloading WP Forcefield after my choice of license, when I act now!

I also realize I risk nothing, since you're generous enough to offer me the money-back guarantee, if I don't find that WP Forcefield meets my expectations within 30 days.
Simply click on the Buy button now and you will be taken to a secure payment gateway where you can safely confirm your order and then be taken to your PayPal.
Listen, we have kept this offer low for a reason. We are building a mountain of testimonials and then releasing this plugin with a 67% price increase.
Continued success,
Brian Savic
P.S. The fact is, nothing good comes out of the risk of leaving your site exposed. The good news is that in just a few minutes, your site will be fortified, the loopholes and the security vulnerabilities eliminated, and the spammers stopped in their tracks. Picture right now the hackers and bots that will be bounced off of your hardened WordPress site like ping-pong balls, and picture never having to face all that spam in your moderation queue again. So grab your copy of WP Forcefield now before we move to our retail pricing and let the software deal instead of you with hackers, bots and spammers.
P.P.S. One more very important thing. In case you're STILL on the fence about this, remember the UNCONDITIONAL 30-day money back guarantee. If you install WP Forcefield and if it does not meet your expectations for whatever reason, message me personally and I'll return every penny immediately.
That's how confident I am that this plugin will help you protect your site against hackers, bots and spammers, and safeguard your revenue, your traffic and of course your ranking!
So get it today!
Can you guarantee the absolute security against all attacks?

No, there is no such thing as absolute security.

However, having a WordPress site without proper security is like leaving your car in a busy street unlocked, with the keys in the ignition, and the valuables in the front seat.

With WP Forcefield in place, it's like having a car that is parked in a locked-up garage, doors locked, with the state-of-the-art alarm, with the keys in your pocket, and with the valuables in a safe place…

…and with Arnold Schwarzenegger guarding your car terminator-style with the machine-gun in his hand and the mean look in his eye.
Will WP Forcefield slow down my site?

On the contrary, with the security measures in place deflecting the attacks, saving on bandwidth and lowering the CPU use, your site will be faster.
Will it work with sites that do not use WordPress?

No. WP Forcefield is the WordPress plugin.
Will I have to pay for the upgrades?

Normally, yes – but while the launch is on, we're giving away Lifetime Upgrades as a bonus. This means you'll always have the latest version without ever having to pay for an upgrade.
Proudly Brought to You by…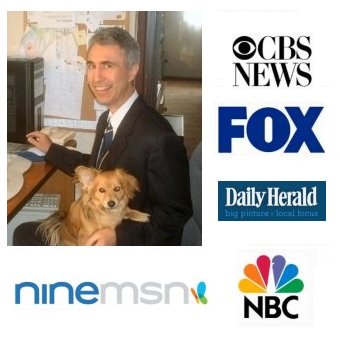 Software Engineer and CEO of C Point Pty Ltd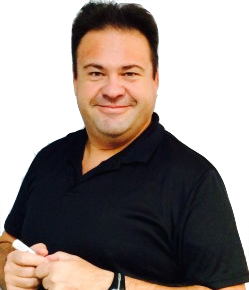 Dr Alex Davidovic has been a programmer since 1991, and possesses the wealth of experience in developing easy-to-use software with plenty of power under-the-hood that makes your life easier.

He heads the creative team of C Point master developers, which has published the software used by more than one million people world-wide, including:

– Inspire.Vision iTV, which powers the scores of Roku TV channels, and lets you manage your TV program online

– GoodNews! – the newsletter and autoresponder plugin for WordPress

– WP Master Developer, the world's best tool for creating WordPress plugins and themes

– Antechinus Animator Professional, for creating stop-motion animations and animated GIF's and banners

…and 300+ other major software projects.
Founder and CEO of Tellamate Online / Tellamate Review Marketing Solutions.

Brian Savic has held executive management roles in sales, operations and training in the top 5% of Australian companies.

In 2010, Brian left behind the cushy and rewarding 24-year career in financial services, to fully dedicate himself to helping clients grow their businesses online, via Tellamate Online and Local Marketing, and Ireveal TV Breakthrough Reviews.

Brian is an early adopter of: Roku TV Channel Creation and Google Hangout Marketing, and is the Premium Instructor on Udemy.

**************************************

"Not everyone is always going to like what you do, though it's your choice to promote the people who do"

Brian Savic
Copyright © C Point Pty Ltd. All rights reserved.