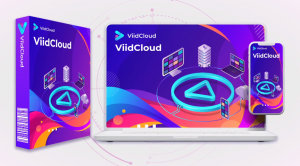 Your Audience Can Sell This To Agencies, Freelancers, eCommerce Store Owners Or Just Start Their Own Video Marketing Agency In Seconds
Lightning-Fast Videos With 100% FULL CONTROL
Turn Your Video Into An INSTANT GIF For More Clicks & Traffic
SOLVES The Auto-Play Issue Once & For All
Marketing & Local Marketing Landing Pages Included – Perfect For Agencies
Capture Leads, Animate Your Buttons, Overlay CTA's & More
Commercial License Included. Can Be Used With Clients Right Away
This is a Full-Blown Video Hosting & Marketing Suite – Lightning Fast Videos, 100% CONTROL, Lead Capture, Agency Templates AND Solves The Auto-Play Issue With Automatic GIF & Video GIF Integration
You are getting access to THE most unique, most recent, and most powerful Video Agency Software on the market right now, helping you build a full-blown Video Marketing Agency in Minutes!
It is Good for: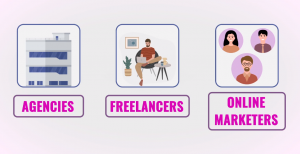 It does so by solving multiple issues Businesses are facing right now with their videos.
1) Keep your traffic in house by having 100% control of your videos and having ZERO outside commercials or recommendations inside your video.
2) Lightning Fast Videos for the best User Experience in addition to fantastic overlay animations to get the MAX amount of clicks & engagement.
3) Turn your video into an instant GIF, therefore SOLVING the auto-play issue. 10x the amount of views your video gets
4) Capture Leads, ADD CTA's, Integrate your favorite Autoresponder & so many more Marketing Features to generate more leads & sales.
5) Built-In professional Business Landing Pages for Restaurants, Contractors, etc. – can be sold directly to prospects.
This is just scratching the Surface!
ViidCloud Works In 3 Simple Steps: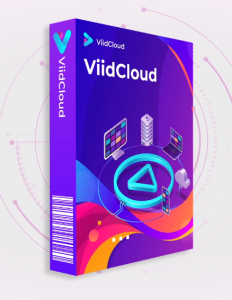 STEP 1 – UPLOAD: Upload your clients' videos at once on your dashboard. Automatic optimization allows for your videos to load faster than ever from any browser or device of their choice.
STEP 2 – CUSTOMIZE: Customize the video player & add built-in marketing tools within your videos. Add clickable affiliate links, forms & buy buttons inside their video.
Pro-tip: Charge your client's EXTRA for each add-on!
STEP 3 – HOST: Publish their HD videos within seconds. You can also embed channels and playlists onto any landing page or website. Witness the unstoppable power of videos on profits instantly.
With ViidCloud, you can upload any video you like, you're 100% in control of your traffic and you can add & customize any of our marketing features.
Remember This: ViidCloud is a Full-Blown Video Hosting & Marketing Solution helping Marketers, Local Businesses & Website Owners to get more traffic, engagement & Sales from their videos.
And, There's a whole lot more to this amazing app.