Launch Special for WordPress developers…

Want to offer fastest, snazziest WordPress development to your clients, with customizations no-one else can offer?
…here's one-time offer on Drag 'n Drop Boss 2

Ultra-Fast Visual Point-and-Click Drag-and-Drop Design
Turn into Super-Affiliate (new in Drag 'n Drop Boss 2)
Get Affiliate Income
Use OTHER PEOPLE'S training videos with YOUR call to action in pre-roll videos, text and image banners. It's a new, simple and highly effective way to make affiliate income.
Sell Your Own Products
All you need to survey your market, and present, promote and deliver digital products, while protecting them against unauthorized downloads.
Sell Animated Presentations to Clients
Sell awesome full-screen animated online presentations, for webinars and live audiences, as well as auto-running demos and promos.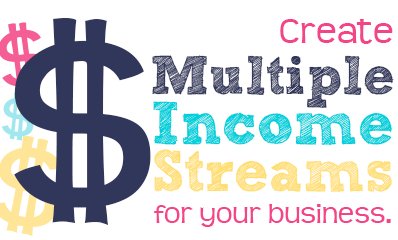 Sell Ultra-Fast Web Design
Both frontend and backend visual editing. Create sales pages, opt-in pages and all other pages in no time with templates, and edit them visually with point-and-click drag-and-drop.
Sell Opt-in and List Creation
With awesome full-screen animated opt-ins, creating massive mailing lists has never been this easy. All major autoresponder services supported.
Sell Market Research
No businesses get far without knowing their market. You won't believe how easy it is to make surveys and quizzes, even with conditional branching, all with drag and drop. The results are collated and presented.
2 More EASY Ways to Make Money with Drag' n Drop Boss
1. Sell TRAFFIC. With the ability to create video playlists in minutes, it's a matter of rounding up popular YouTube videos, and social sharing does the rest. 2. Sell VIDEO ADVERTISING. Every video in a playlist can have its own pre-roll video ad, text ad and image banner ad - with clickable call-to-action links.
Creating opt-in, sales and other
pages taking too much of your time?
Would it help your business if you could do all this in a tiny fraction of the time it normally takes, resulting in high-converting products and viral pages that truly impress your viewers?
I am a software developer, and marketing and selling is not something that comes naturally to me. To me it's always been frustrating to spend lots of time on landing pages, sales pages and opt-in pages because I'd rather spend that time developing new products. And yet, it is even more frustrating spending months on something you believe will truly help people only to have it gather dust with no sales.
Put an End to Slow, Expensive Web Design
Up until now, for WordPress users the only way to sell, market and deliver digital products was to buy the diverse set of tools, plugins and themes, learn different interfaces for each of them, battle compatibility problems, and have inconsistent-looking pages as a result.
Or, another way was to subscribe to a platform like Kajabi – which certainly simplifies things, but comes at a cost of over $1,200 per year for the most basic plan to over $8,600 per year for the Premium plan. At the same time Kajabi lacks customization, has very limited integration when you need more, and does not put you in control.
Introducing: Drag'n Drop Boss
From the technical point of view, Drag 'n Drop Boss is a WordPress theme with a number of integrated plugins – but it's so much more, it's an entire platform that lets you create beautiful animated websites visually with the point-and-click, drag-and-drop interface.
WP Survey Boss Module
Let's fast-forward to the end result: the WP Survey Boss module gives you the know-how and the means of quickly putting together a survey that is free of any distractions, to find out exactly what is it that your potential customers need and value. This information is crucial because it lets you do both, create the exact product that the market is ready to buy, and use their own words in your marketing message.
WP Opt-in Boss Module
The WP Opt-in Boss module gives you the know-how and the means of creating an animated, responsive and distraction-free opt-ins that people truly respond to. It's the fastest way to build your list.
WP Sales Boss Module
The WP Sales Boss module allows you to get your perfect sales page up and running in no time. All the components are in place, you just need to edit them with your own information. In addition, if you're selling via JVZoo, you'll really love WP Download Boss. It's the missing link connecting JVZoo and WordPress, allowing you to reliably deliver your product on your own website, while protecting your page against unauthorized downloads. Every year, authors selling through JVZoo lose on thousands of sales and hundreds of thousands of dollars because of unauthorized downloads – well, WP Download Boss puts the end to it and protects your income.
WP Presentation Boss Module
The WP Presentation Boss module gives you a unique, never-seen-before way of presenting your products and services full-screen. It's like Powerpoint or Keynote, only 10 times better. Your presentation is animated, full screen which automatically adjusts to the size of the device, desktop, tablet or a phone, and even switches from landscape to portrait if need be. Do webinar presentations, or switch them to auto-running animated presentations with one click, or incorporate them into your web pages.
When you want to create other kinds of pages, such as about page, charts, articles, descriptions, features, news, portfolio, and many others, it's just a matter of selecting the template and filling out your information.
Affiliate Income is as Easy as 1-2-3
Generating an income as an affiliate does not need to be complex or time-consuming.
For example, we've used the simple 3-step email sequence to promote Easy Animator Pro, sending people to 3 pages we made in minutes with Drag 'n Drop Boss:
Key Benefits Video Page
Click HERE to see the actual page. The page is free of distractions, and the video has 3 clickable calls to action with the affiliate link: in the pre-roll ad, semi-transparent text ad (mid-way through the video), and image banner ad (last 20 seconds).
Video Training Page
Click HERE to see the page. The playlist with the training videos should only have 3-7 videos to avoid overwhelming the audience. Of course, each video has clickable call-to-action, same as #1 above.
Bonus Page
Click HERE to see the page. The best bonus is the one that either complements the main product, or makes it easier to use. This page gives people the reason to buy now, without delaying.
3 Things Drag 'n Drop Boss Users Like the Most
Visual editing that is both frontend and back-end. Other visual tools only give you one or the other. Here you can edit your page using back-end editor, or display your page and edit it directly via frontend editor. It really turns web design into fun!
Ability to create distraction-free full-screen pages with cover images and background videos. This means that your surveys, opt-in pages and other pages look terrific, while all the things that can distract the viewer such as header, footer, sidebars and links have been removed.
Ability to extend in seconds the visual editing with new components: price tables, testimonials, galleries, countdowns, sliders, team members, and everything else you might need. Ultimately, you're not locked into a proprietary tool, you can add new visual components, and the tools are not somewhere in the cloud controlled by others, you are in full control at all times.
Visual Editing: Beautiful Pages, Ultra-Fast Design
We all love WordPress - but its built-in page editing leaves lots to be desired. Visual Designer, which is integrated into Drag 'n Drop Boss makes it a breeze, via intuitive, easy-to-use point-and-click, drag-and-drop interface. What's more, adding new components (price lists, countdowns, etc) into Visual Designer only takes seconds.
Editable Templates and Examples
Page Templates
Sales Page Template

Default templates include:

About Section · About with Features · About with Gallery · About with Tour Section · Accordion News · Article with Hero Image · Articles with Headings · Business Description · Call to Action · Chart Section · Complex News Layout · FAQ · Features and Charts · Video Parallax · Help · Landing Page · Sales Page · Map and Contacts · Team Members · Portfolio

…and many, many others!

Also, creating an enticing home page is a breeze – check out Drag 'n Drop Boss home page, and 50 Moves Magazine home page.
Save
Presentations and Auto-Running Demos
Drag 'n Drop Boss is the state-of-the-art engine for presenting your products and services. It integrates Master Slider which in combination with responsive full-screen display allows you to create truly awesome presentations.
We've used this functionality EVERYWHERE:
For auto-running product presentations
For supplying video training
For live webinar presentations
For full-screen interactive animated infographics
For creating online magazines
For making a bunch of web apps
…and for great many other things.
Here are just some of the building blocks you can use on your site:
Building Blocks
Shows the building blocks for creating online magazines and presentations: animating the layers, adding videos, using video backgrounds, inserting external web apps, concurrent and sequential animation…
Browser-width Presentation

Auto-running presentation with the fixed height and using the full width of the browser window.

Page-width Presentation

Auto-running presentation with the fixed height and using the full width of the page.

Product Showcase 1

A product (t-shirt) with the flashing hot-spots that show the additional information when invoked.

Product Showcase 2

Shows multiple ways to navigate through the presentation: swipe, arrows, thumbnails, bullets, and click-and-drag.

Parallax Effect 1

Shows follow-the-mouse parallax effect.

Parallax Effect 2

Shows the swipe-motion parallax effect.
This module alone is responsible for scores of entire online businesses – here are the sample Drag 'n Drop Boss pages from some of them:
Integration of World's BEST WordPress Plugins
While Drag 'n Drop Boss is the premium money-making theme for WordPress like no other, it also ships with and integrates world's BEST plugins.
This is not an exaggeration, check out the included plugins for yourself:
WPBakery Visual Composer (selling on CodeCanyon for $34.00)

Addon Creator for Visual Composer (selling on CodeCanyon for $20.00)
eForm – WordPress Form Builder (selling on CodeCanyon for $29.00)
Layered Popups (selling on CodeCanyon for $22.00)
Master Slider Pro (selling on CodeCanyon for $22.00)
WP Download Boss (selling at C Point for $34.00)
WP Pro Image Editor (selling on CodeCanyon for $19.00)
Ultimate Video Player (selling on CodeCanyon for $29.00)
That's right, if you were to purchase the integrated plugins one by one, you'd be paying the total of $209.00!
…add to that the Drag 'n Drop Boss theme worth $57.00 and the video tutorials worth $197.00 and you're getting the total value of $463.00.
You'd be hard-pressed to find another product that over-delivers this much.
The early response to Drag 'n Drop Boss has been nothing short of amazing. Here's what people are saying about it:
A BIG thankyou for DD Boss… I had a sales page up and running in under 10 minutes. This alone saved me a week of work.
I can't believe this is still WordPress, page editing is kickass. Authors always exaggerate their claims, but Drag and Drop Boss is all they say it is, and more. It grows on you, the more I use it the more I like it.
...the first time I am creating pages myself, after spending a fortune paying web developers. This is so simple my 9 year old daughter can do it!
Get Drag 'n Drop Boss NOW
Now you might be wondering what you'll need to invest in order to grab your copy of Drag 'n Drop Boss – and that's a fair question considering that programs like Kajabi cost $129 per month for the most basic functionality to $899 per month for the premium features.
With this in mind, pricing Drag 'n Drop Boss at one-off payment of $500 or a monthly subscription of $100 would be an absolute bargain for what it does. However, because I've already been through that expensive development process to get it working for me in my own business, the hard costly work has been done for you. As a special early bird offer, while the launch is on, you get all the video training and Drag .n Drop Boss theme with all the integrated plug-ins for a special one-time investment of just $57 for the single-site license.
So if you're looking for a reliable WordPress platform to present, promote and deliver your digital products, just click the Buy Now below.
Single-site, Multisite and Developer licenses are available. All the licenses include:
Comprehensive step-by-step video tutorials
Drag 'n Drop Boss theme
Integrated plugins
Premium support
WP Pro Image Editor (special bonus for early birds only)
'Making your sales page stand out from the crowd is one of the biggest challenges facing any internet marketer. The simple fact is, your potential customers see dozens of sales pages every week. To grab their attention, you have to really grab it. Drag 'n Drop Boss does just that. It makes it incredibly easy to create sales pages that pack a punch. No one will forget your product after seeing the sales page you create with Drag 'n Drop Boss. And the best thing is that it's so simple to use, even I can do it!' — Kenny Hemphill, MacFly.TV
UNCONDITIONAL Guarantee
I stand behind this product 100%, and it comes with my personal rock-solid 30-day money-back guarantee of the full purchase price. If you're for any reason not thrilled about Drag 'n Drop Boss, just let me know and you get your money back. No questions, no hassles and no hoops to jump through. It's an unconditional guarantee, so you have nothing to lose and everything to gain. Full licensing terms are available here.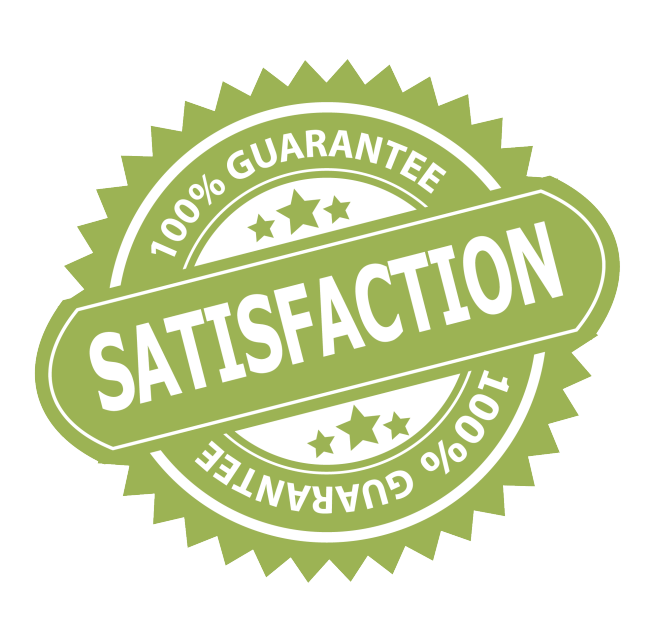 You've wasted enough of your time, energy, and sanity, now is the moment to get the tool that will save you the time and energy while delivering viral animated high-converting pages that your customers love and respond to.
The good news is that in just few minutes you'll be running your Drag 'n Drop Boss WordPress website and creating sales pages, opt-in pages and delivery pages for your digital products. Today, as one of the founding members, as one of the early adopters of Drag 'n Drop Boss you pay next to nothing for it, but the difference it's going make to your business is enormous – just imagine all the traffic and a flood of new sales notifications you're going to enjoy.
Special Early Bird Bonus: WP Pro Image Editor
When you buy today, not only do you get everything at the special pricing reserved for foundation members only, but I am going to throw in the bonus that you're going to love and use all the time: WP Pro Image Editor, which allows you to edit and create images directly on your website.
You can add extra images, semi-transparent shapes and text with Google fonts to existing uploaded images on your site, change the look and style of your images, apply preset styles, and finally save the new image, all directly on your WordPress site:
Load/Upload images: Simply use existing or upload new images from your website.
Add images: Add multiple images on top of each other.
Add shapes: create circle or rectangle shapes to add on top of your images. you can also change the colors of the shapes.
Add Text: Add text on top of your images. You can change the color and border color of the text. You can also change the font family include all available Google Fonts!
Position items by Drag and Drop: Simply position the items on your image by dragging them to the right place.
Change image styling: brightness, contrast, hue, saturation, exposure, sepia, noise, blur, sharpen, clip, vibrance
Save image: Save your updated images as .png files and link them to your WordPress Media so they can be used anywhere on your website.
Introduction to WP Pro Image Editor