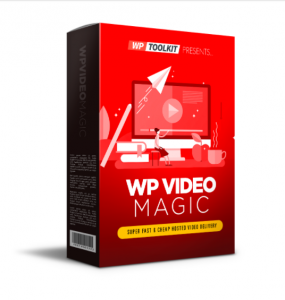 The best solution for the fastest Video Hosting Delivery you'll ever need.
Guaranteed!!
Superfast hosted video delivery via S3 & CloudFront without the complicated setup headaches.
Easy 1 Click CloudFront setup that securely delivers your video to customers globally with low latency and high transfer speeds.
Easily tracks how long your video has been played with Video Shortcode Statistics
Display timed content such as buy buttons that show up below the video at a defined point in your video.
A non-techie and super simple process to use for all your video needs.
Here's the Quick Summary:
››Add Amazon S3 Video To Any blog
››1-Click Cloudfront Integration
››Inbuilt HTML5 Video Player
››Zero Ads, Watermarks, Or Links
››Save Thousands On Hosting
››Delayed Buttons & Autoplay
››More Leads, Sales & Profit
››Zero Tech Skills Needed
››You Don't Even Need Your Own Videos
WIIFM:-
– Big Savings
– Don't Need Your Own Videos
– Easy 1-Click Setup
– Mobile Responsive
– Video Player Included
– Zero Ads & Links
– Smooth Viewing Experience
– Delayed Buttons & Links
– Encrypted & Secure
– Numbers That Drive Profit
You can even use "Unlisted" Youtube videos so other people's videos don't appear on yours!
All you have to do is follow these 5 easy steps:
Step #1: Easy Integration
Step #2: Select Your Video
Step #3: Choose Your Settings
Step #4: Grab Your Shortcode
Step #5: Profit
No complicated to set up.. super fast and easy
This is one tool any blogger should have!