C Point Master Developers Present: New Quick
No-Hassle
WordPress Backup
Solution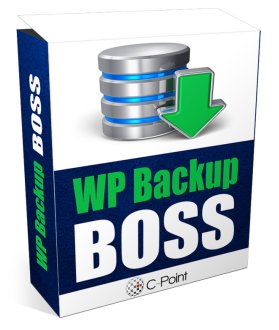 Are You One of the 76% of WordPress Users Who are NOT Using Backup Plugins?
Hard disks fail. WordPress sites get hacked. Incompatible WP core, plugin or theme upgrades may cause the site to crash.
Now eliminate your fear of loss and embarrassment because you lost all your revenue, traffic and rankings…
The Ugly Truth You Need To Hear…
I get it, backing up you data is… probably one of the least exciting things to be doing online.
In fact, according to the recent survey conducted by Codeguard, the results showed that only 47% of WordPress users back up every few months and 22% of those same users said that WordPress backup was unimportant.
I wonder if those lawyers backed up their WordPress site before they got hacked and the Panama papers were leaked? Hi I'm Brian Savic and if you're a WordPress user you're about to learn the ugly truth about why you need to start backing up your site starting today.
Let's See What Other WordPress Users Had To Say…
69% had a plugin fail after updating…

24% had multiple plugins fail after updating …
63% had files deleted that weren't backed up…
21% have seen the "white screen of death"
Ahhh I have been there and when things go wrong they really go wrong!
Human error, malicious users, incompatible upgrades, hackers and server crashes
leave businesses vulnerable to customer, data and ranking losses, and especially if you're on a cheap or shared hosting then
you desperately need a backup solution.
Do you remember those WordPress users who were surveyed earlier? Well, they were also asked how much they would pay for a restore and 67% were prompt to answer…
What WordPress Users Said They Would Pay for a Restore…
The Ultimate, Quick, No-Hassle WordPress Backup Solution
What if you could now make an easy backup of your WordPress site without the hassle…

Imagine for one moment that you can take a snapshot of your site at the moment in time and recover it at will…

Picture not having to worry about whether or not your website and your business will be around tomorrow…

Now I am proud to introduce to you on behalf of Dr Alex and the C Point master developer team WP Backup Boss.

Backing up your site is no longer time consuming and boring and with one click you can save all your:
Posts and pages
Plugins and themes
Settings
…and have an easy accessible backup that you can restore anytime.
Save Site Snapshots Automatically to Your Local Drive, Dropbox, Amazon S3, Google Drive, or FTP/SFTP
No need to signup for expensive third party services because you can now backup your site automatically, and restore it without fiddling in one click.
"Unlimited Site Snapshots"
Capture your entire site, including media files, or pick and choose what you want to backup.
Create and store as many snapshots of your site as you want.
Give your valuable web content the backup protection it deserves.
Create manual backups as needed, or schedule automated backups. Trigger monthly, daily or hourly backups that are there when you need them most.
Cloud storage puts you in control by giving you access to your snapshots from any computer at any time.
Save directly to your favorite cloud services including Dropbox, Amazon S3, and Google Drive, or by FTP/SFTP for added security.
Designed for Quick View
Quickly get the overview
of your entire system

Customize Memory Usage
If need be, you can always manage the memory usage to suit your specific needs
Exclude Files You Don't Need
Exclude big media files such as videos via Global Exclusions, to speed up the backups and save on space
ZipArchive
Lets you backup large sites by using the disk as the temporary storage while compressing snapshots
PclZip
Use PclZip on cheap shared web-hosting without ZipArchive installed
WP Multisite Compatible
WP Backup Boss is fully compatible with WordPress multisites
Backup Your Entire Site
Yep, the whole site

Include Media Files
Include all media files, such as videos, audio files, etc
Annotate Snapshots
Add comments to your snapshots – handy for finding most important backups
Size Segmenting
Adds reliability and ability to backup big databases by eliminating server timeouts

Scheduled Backups
Schedule your backups – Daily, Weekly and Monthly
Setup Backup Intervals
Set backup interval – schedule at will
Exclude Specific Files
Include what you want to backup, and exclude the rest
Watch Now: Full WP Backup Boss Walk-through
with Dr Alex
Get the Right License for Your Needs
After You Install Backup Boss You'll Have…
No need to worry about hiring an expensive developer
No need to worry about messing around with code
No need to worry about losing data again
No need to worry about losing traffic
No need to worry about losing revenue
No need to worry about losing your reputation
No need to doubt whether your business will be there tomorrow
An Embarrassing Confession You Need to Hear
I use WordPress for my business websites, landing pages and my affiliate sites.
If you use shared-hosting services you are going to have a memory limit allocated for your backup, and in my case it's 20GB.
Naturally, I exceed my limit very quickly because I am always testing different offers and regularly building affiliate sites and landing pages.
I was on Skype with my developer, when it happened…
I was telling him that I was really happy with an affiliate site that was starting to show promise and was making good returns.
As I am unable to concentrate on one thing at a time, I typically have multiple screens open and at the time I was deleting sites from my WordPress Quick Install.
In my rush to click on the next site I misjudged the screen adjustment after refresh and to my horror, the site was gone!
I didn't panic at first because my host said they would restore the site.
I didn't panic until the email I received the next day, informing me that I was over my backup limit and they would not be able to restore my site.
I have chosen to end the story here because this offer is rated 'G' and the language I used at the time is not suitable for the general public.
After this nauseatingly memorable experience, I unfortunately did not learn the error of my ways, and I lost two more sites because of plugins I bought that were vulnerable to malicious attacks.
One time I also had to change my hosting account because my email account got hacked and one of my sites began displaying porn when viewed on a mobile device.
Yep, you guessed right, I had to rebuild three business sites and another affiliate site as soon as I opened my new hosting account.
All because I never had a backup…
Anything like this ever happened to you?
Yes, I have Learned since…
…and Now it's Your Chance to Learn from My Mistakes
Since my expensive and embarrassing lesson, I have tested multiple backup plugins and:
Some worked well for a while, then stopped when the site got bigger
Some I didn't understand how to configure, so I didn't bother
Some never worked at all
One backup plugin crashed my site
One backup plugin infected my site with malicious code
There was clearly a need for a better option…
A better option that is quick, easy and without the hassle
A better option that allows you to:
Name your backups
Include the files you want to save
Exclude videos and any other files you don't want to backup
Schedule daily, weekly and monthly backups
Create your backup with just one click and you're done
Create unlimited backups
Restore your backups anytime you wish
Even download zip files of you backups
Store snapshots locally or via FTP/SFTP
Store snapshots on Amazon S3, Dropbox, or Google Drive
Wondering whether WP Backup Boss is a quality plugin that meets all your backup requirements?
WP Backup Boss has been released by C Point Master Developers headed by Dr Alex Davidovic, who has been coding since 1991 with literally hundreds of software titles under his name, including the best-selling WP Master Developer and Animator Professional.
You may be wondering whether WP Backup Boss is an easy-to-use plugin?
Dr Alex makes it a habit to always include in his software and plugins:
A highly sophisticated yet easy to use interface
Built-in 'Help-on-Demand'

World class support since 1991
What are Customers Saying?
"It's not often I take the time to sit down and write out a testimonial, but I couldn't help but let you know how pleased I am with WP Backup Boss. This Premium WP Plugin stands head and shoulders above its competitors for the simple fact that there's no hype, no pressure and no hassle at all. I was able to use WP Backup Boss easily right from the start, and your clear instructions helped me every step of the way. You've truly got a winner on your hands!"

Alex AlbertGoLinksTo.me
"…took me just 10 minutes to set it all up, after that Backup Boss did all the work… I was looking for the backup software after losing 7 days worth of transactions. I am not a techie, so you making it easy is big for me."

Susanne WhitemanAlternative Medicine Healer
"Third time luck. The first backup program I could not make heads or tails of it, the second kept timing out half way through. Yours worked on the first try and I didn't even have to read the manual."

John FigueroaJournalist
"I hate wasting time on boring jobs and if backup is not boring I don't know what is… this is one thing I don't have to do thanks to Backup Boss. I like how you set it and forget it, and hope never to have to use the restore."
Joey WadeCounsellor, Author and Publisher
Once You Install WP Backup Boss…
You'll have instant access to your site snapshots at your fingertips
You'll have one click restore of your local backups
You"ll have direct cloud services backup capability
You'll have scheduled set-and-forget automated backups
You'll have your choice of files to save
Why You Need to Start Making Your Site Backups Now
When it comes to online threats, WordPress users are on the center stage, wide open and highly vulnerable to the usual suspects such as existing and future updates, hackers and hardware failures.
The more you know the next hacker could crash your site and you could lose everything, the more you need WP BackUp Boss.
The more you know the next plugin you install could crash your site and you could lose everything, the more you need WP Backup Boss.
The more you know the next WordPress update could crash your site and you could lose everything, the more you need WP Backup Boss.
You may be wondering whether WP Backup Boss is going to suit your business, your niche, or your type of marketing? If you are using WordPress to market online, regardless of niche, then this is for you.
Imagine if you could focus on your business without worrying about hackers, exploits, lost data
Imagine if you could sleep at night knowing when you woke up you could easily restore your site at any time.
Imagine a quick hassle-free backup solution
Why You're About to Solve a Problem that's Growing…
No business is safe from privacy breaches and cyber attacks, and hackers grow more sophisticated each day.

The number of United States companies purchasing cyber insurance has increased with the availability of the insurance products.

The maximum limit available from a single insurer ranges from $10 million to $20 million, but policyholders are

able to stack limits of liability to create towers of insurance up to $350 million.
Choose Your WP Backup Boss License
Special Bonus You Get Today
WP Backup Boss Lifetime Upgrades
You and I know that software companies make most of their money though upgrades. Well, for this launch we're making an exception – you do not have to pay for the WP Backup Boss upgrade ever!

We are looking to become a premier WordPress backup provider, so during this launch you and other early adopters enjoy the truly special bonus: complementary Lifetime Upgrades!



My 100%, No Hassle, Full 30 Day – Money Back, Risk Free Guarantee
I personally guarantee that you will receive our highly intuitive and easy to install WP Backup Boss WordPress plugin with all the support you require including the additional featured bonuses.
But if for whatever reason you are not satisfied at anytime 30 days after your purchase let me know and I will issue a 100% no hassle refund immediately, right on the spot.
No Hassle – No Worry – No Conditions
Do yourself a favor, you've got nothing to lose here.
As a matter of fact, you are not the one taking the risk, I am. If you don't like what you see for whatever reason, just tell me and i will refund every penny that you have given me. In fact I am taking all the risk for you so you can't possibly lose, unless you pass this opportunity up, continue not to backup your files and eventually lose all your data…
Do remember that this isn't going to be here forever. As we are in the launch mode, we have heavily discounted our offers, which will increase accordingly very soon.
This is why I can't guarantee that the price will remain the same after our launch. It means that you really need to get it NOW. Hit the Buy Button Now and Start backing Up your WordPress site in under 5 minutes from now.
As the master developers of WP Backup Boss, we are offering lifetime updates for the movers and shakers who pick it up today, so your plugin will always be up-to-date.
We have the 24/7 Support Desk, and also the dedicated channels connecting you to the developers directly via Skype and email.
Yes Brian,

Please give me INSTANT ACCESS To WP Backup Boss.

I understand I'll be downloading WP Backup Boss after my choice of license, when I act now!

I also realize I risk nothing, since you're generous enough to offer me the money-back guarantee, if I don't find that WP Backup Boss meets my expectations within 30 days.
Simply click on the Buy button now and you will be taken to a secure payment gateway where you can safely confirm your order and then be taken to your PayPal.
Listen, we have kept this offer low for a reason. We are building a mountain of testimonials and then releasing this plugin with a 67% price increase.
Continued success,
Brian Savic
P.S. WP Backup Boss has been beta tested extensively by selected C Point members with glowing results. Get it now before we move WP Backup Boss to our retail pricing.
P.P.S. One more very important thing. In case you're STILL on the fence about this, remember the UNCONDITIONAL 30-day money back guarantee. If you install WP Backup Boss and if it does not meet your expectations for whatever reason, message me personally and I'll return every penny personally.
That's how confident I am that this plugin will help you protect your files, your revenue, your traffic and of course your rankings!
So get it today!
Why pay when there are free backup plugins?

Free backup plugins do not have the support, reliability, and functionality of WP Backup Boss.

Free ones fail when your site grows because they only use memory as the temporary storage when compressing snapshots.

Furthermore, free ones attempt to store the database tables without segmenting them. This leads to server timeouts and backup failures as your site matures and has more posts, pages and users.

Finally, free ones cannot be directed to store backups in your Dropbox, Amazon S3 or Google Drive accounts, leading to the poor security of your snapshots, which can get corrupted by a hardware failure or hacked.
WIth WP Backup Boss, can you set-it-and-forget-it?

Yes! Take 5 minutes to tell WP Backup Boss what to backup, how often to do the snapshots, where to store them, and how many to keep. After that, your backup is fully on auto-pilot.

Will it work with sites that do not use WordPress?

No. Wp Backup Boss is the WordPress plugin.

Will it work with large websites?

Yes! WP Backup Boss reliably backs up large sites. By using ZipArchive and the disk as the temporary storage it will not run out of memory, and it segments the large tables to avoid server timeouts.
Proudly Brought to You by…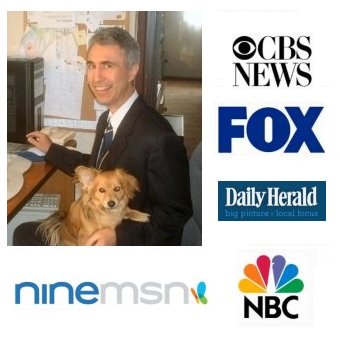 Software Engineer and CEO of C Point Pty Ltd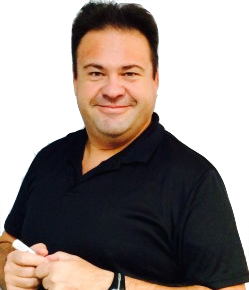 Dr Alex Davidovic has been a programmer since 1991, and possesses the wealth of experience in developing easy-to-use software with plenty of power under-the-hood that makes your life easier.

He heads the creative team of C Point master developers, which has published the software used by more than one million people world-wide, including:

– Inspire.Vision iTV, which powers the scores of Roku TV channels, and lets you manage your TV program online

– GoodNews! – the newsletter and autoresponder plugin for WordPress

– WP Master Developer, the world's best tool for creating WordPress plugins and themes

– Antechinus Animator Professional, for creating stop-motion animations and animated GIF's and banners

…and 300+ other major software projects.
Founder and CEO of Tellamate Online / Tellamate Review Marketing Solutions.

Brian Savic has held executive management roles in sales, operations and training in the top 5% of Australian companies.

In 2010, Brian left behind the cushy and rewarding 24-year career in financial services, to fully dedicate himself to helping clients grow their businesses online, via Tellamate Online and Local Marketing, and Ireveal TV Breakthrough Reviews.

Brian is an early adopter of: Roku TV Channel Creation and Google Hangout Marketing, and is the Premium Instructor on Udemy.

**************************************

"Not everyone is always going to like what you do, though it's your choice to promote the people who do"

Brian Savic
Copyright © C Point Pty Ltd. All rights reserved.