Create and Manage Your Own and Your Clients' Roku TV Channels
TV Boss
Video Course + Cutting-edge Software to Manage Your Channels.
Launch PUBLIC and COMMERCIAL TV channels on Roku.
Tap into world's fastest-growing TV advertising revenue.


More than software, it's a BUSINESS!
Service for Your Clients
Offer to create and manage Roku TV channels to your clients. Keep 100% of the subscriptions. On upwork.com alone, Roku channel designers are raking thousands every week.
Easy Monetization
With few clicks you get to fully monetize your channel with TV advertising. Roku will find the advertisers, you just collect the payments. Better than YouTube in the early days.
Authority
It takes 5+ years to establish yourself as the authority and the industry leader... but only WEEKS if you have our own TV channel.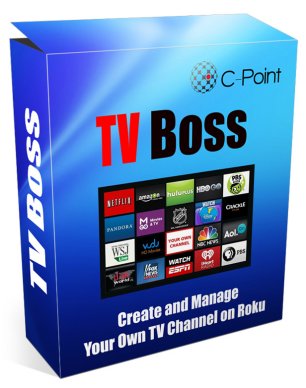 Traffic
A public TV channel on Roku gets 10,000+ viewers in the first month alone, simply because it's there – and with no promotion whatsoever.
Fame
This is by far the fastest and easier way to build your own faithful audience. Be the star.
Key to Unlock All Doors
People find it hard to say 'no' to TV channel owners. It's the key to unlocking huge business opportunities.
Here's how to launch a new TV channel...
Launching and managing you and your clients' TV channels has never been so easy:
You open the developer section of your Roku account, click on Add New Channel and fill out the details, and
Use TV Boss to manage your content, add new videos, and place them into categories.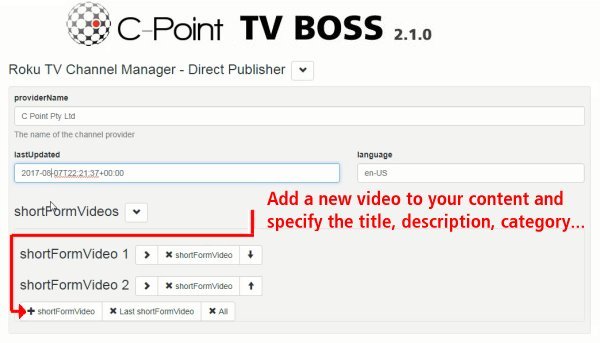 That's it! Much faster and easier than creating a YouTube channel.
Here's how to monetize your channel...
You can monetize your channel with TV ads literally within 60 seconds:
Select the default genre that is a best fit for your content
Use Roku Audience Network, and
Let Roku find the advertisers for your channel. Collect the advertising revenue 4 times per year.
How do you get paid? Roku now supports PayPal, so you have a choice of getting the funds paid into your PayPal account, or into your bank account.
Gain authority, income, and HUGE audience
This is what you can expect from your Roku TV channel: a chance to strike it big!
At the very least, you get to appear alongside giants such as Netflix, Disney, YouTube, which is great…
…and appearing alongside them does NOT mean competing with them. That is hard. But RIGHT NOW you can EASILY dominate a single niche, such as dog/cat/baby videos, real estate, jewelry, cars, legal services, boats, holidays, and you name it.
Try typing 'guitar' in the Roku search box. That's right our Guitar School is NUMBER ONE. By comparison, how easy would it be to have your new guitar website to appear on the first page of a Google search, top position, for the same keyword? Roku: EASY. Google: IMPOSSIBLE.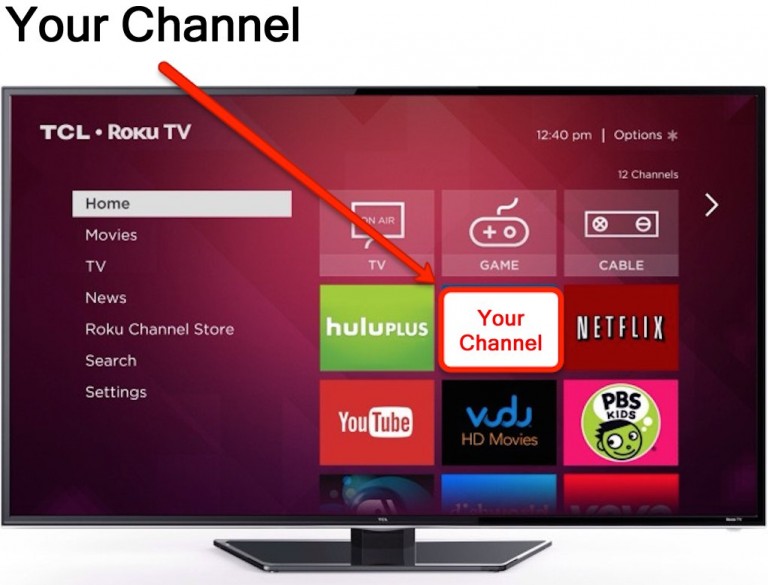 Next, you'll notice rapid and huge improvements in the position that you occupy in your industry. Becoming an authority usually takes 5 years of hard work or more. With your own TV channel, it's weeks, not years.
We cannot tell you how well you'll do personally, that depends on many factors, but the bottom line is, TV advertising gives you guaranteed income, at the rate of about $12 to $14 for every 1,000 ad views, or more if Roku runs interactive ads on your channel. Authority comes with having your channel, and authority commands money. Finally, the high-volume traffic equals sponsorship, affiliate sales, product placement, and the opportunity to show off your own services.
Here's how to get 105,695 subscribers
Traffic? You bet! This is how we obtained 105,695 subscribers:
Here's what we achieved with the first 3 of our channels in just 11 days
Dog Kingdom: 8,457 subscribers in 11 days
Chess School: 6.340 subscribers in 11 days
Guitar School: 9,578 subscribers in 11 days
…and here's after the channels have had the time to become established: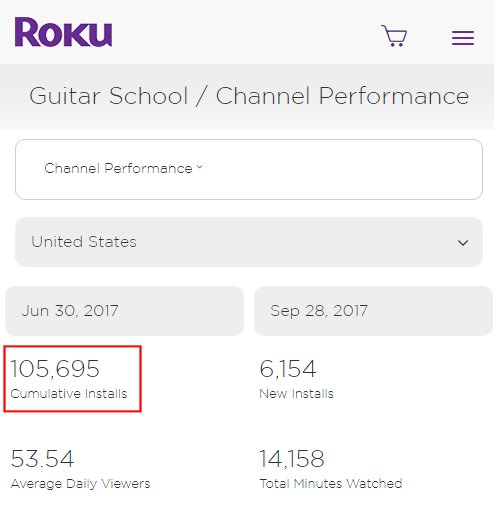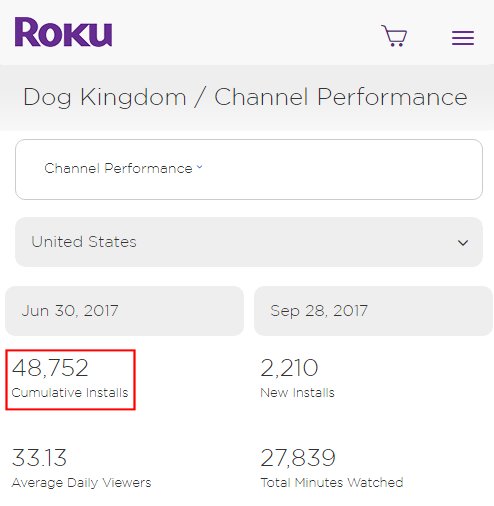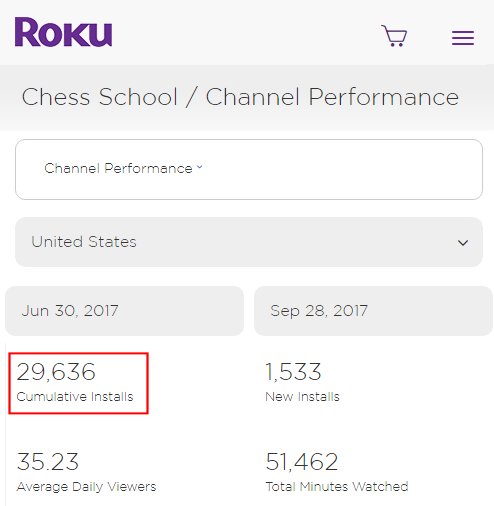 That's right, our Guitar School channel had 105,695 installs in US alone – with NO PROMOTING WHATSOEVER.
OK, our worst-performing channel, Chess School, had less installs. Chess is not the most popular topic on TV… but seriously, would you actually be UNHAPPY with 29,636 subscibers? How much money would it cost to get this many through pay-per-click advertising? There are big businesses there with far less subscribers.
If there's ONE thing you can do RIGHT NOW to secure the recognition and the big audience for your business, it's launching your TV channel.
How's this for a business idea...
Provide Roku TV Channel Creation and Management Services
Why not? It's easy and TV Boss Agency is world's ONLY platform to allow you to do it.
Think of a business that would NOT benefit from being on TV. Hard to find one, isn't it? A TV channel on Roku is a great opportunity for your clients.
Here are the facts:
Roku freelancers are in HIGH DEMAND
They charge $50 per hour or more
They make $100,000+ per year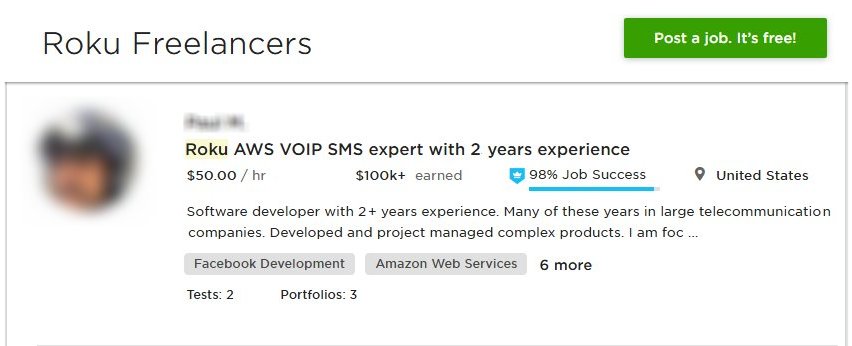 Is it really easy to launch & manage TV channels?
In short: YES. It's way easier than YouTube channels.
The TV Boss software takes away any complexity from managing the content of your TV channel. There's no learning curve to speak of, it's that easy.
Furthermore, the comprehensive video course (which you can access at any time through the members' Dashboard) takes you step-by-step through every aspect of launching and managing your own and your clients' TV channels.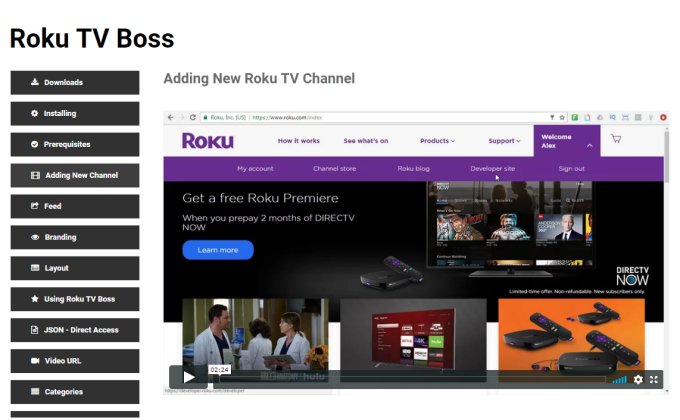 100% Satisfaction Guarantee
I'm so confident that TV Boss will work for you, that I am adding my unconditional ironclad guarantee: if you're not absolutely thrilled with this purchase, just send me an email, or open a Support Ticket, or send me an SMS within the first 30 days and I'll refund you the full price, no questions asked and no hassles. The full Licensing Terms are available here.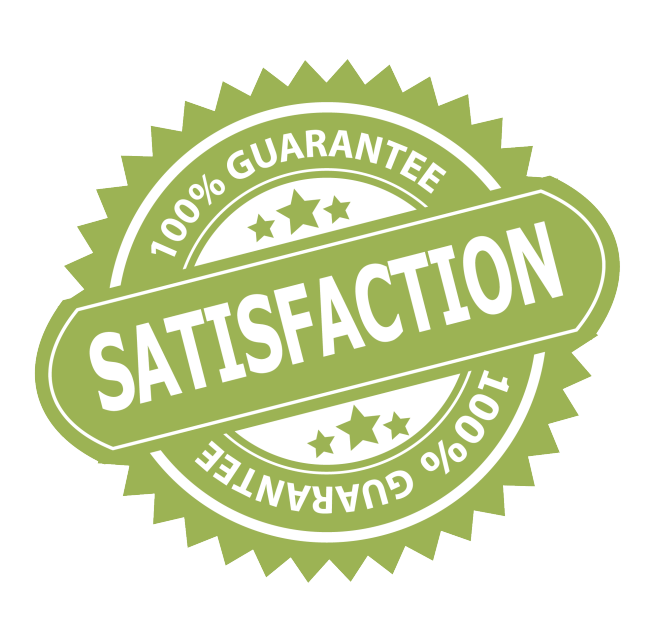 Meet the Team Behind TV Boss
The specialty of our C Point team is creating the software with heaps of under-the-hood functionality and super-easy user interfaces, like WP Master Developer, the #1 tool for creating WordPress plugins, Animator Professional for animated gif's and stop-motion animation, or Drag 'n Drop Boss, which lets you offer fastest, snazziest WordPress development to your clients, with customizations no-one else can offer.
With TV Boss, launching and managing your own and your clients' TV channels on Roku is a breeze.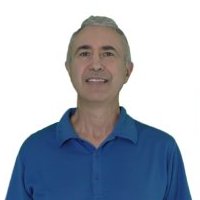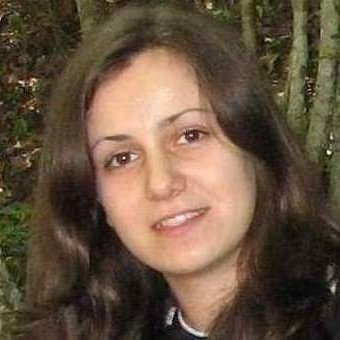 Will I Get Training & Support?
Absolutely! The step-by-step video tutorial guide you through every aspect of launching, managing, and monetizing your TV channel.
What is the difference between public and private TV channels?
Public TV channels are listed on Roku, and show up when people search for the related keywords. By comparison, to view the private channel, people need to know its access code or URL.
Can I sell advertising even if I have a private channel?
Yes. However, your income depends directly on the number of subscribers, so public channels are much better. You need to push and promote your private channels, whereas public channels get subscribers simply because they are there. Our Dog Kingdom channel had 412 subscribers in the first 24 hours after being approved as a public channel, and over 10,000 in the first month, without any promotion whatsoever.
Can I run TV ads from Vidillion and other TV advertising networks?
Yes – in theory. We do not recommend it, because Roku reserve the right to use 30% of your inventory to serve their own ads without compensating you, if you go with third-party TV ad networks. For this reason, we recommend monetizing your channel with Roku TV advertising, which is simple and only takes few clicks to enable.
Can I reserve the vanity URL for people to subscribe to my channel?
Yes, but you get the channel name and the vanity URL you want only if they're not already taken. Start now, don't wait for someone else to grab the name you want.
Can I use YouTube to host my videos?
No. YouTube does not allow it. We recommend Vimeo Plus, which is around $200 per year. Make sure to search for 'Vimeo coupons' to get the best deal! You can also use Amazon S3/CloudFront, or any other video streaming service that gives you the URL to the streaming video.
Are there any hidden costs?
Apart from TV Boss, which is the channel management platform, you do need a Roku player. Roku players start from $49 (one-off purchase, no ongoing fees).
You also need the video hosting – we use and recommend Vimeo Pro.
With a single Vimeo Pro account, you can easily serve multiple channels, your own and your clients'.
Can I sell my TV channel?
Absolutely! The more viewers you have, the more your TV channel appreciates in value.
Can I charge subscriptions for my channel?
Yes. If you do, Roku takes the subscriptions, keeps 30% and forwards 70% to you.
Most subscription-based channels are not monetized with ads. TV ads give you the guaranteed income, though, so you might consider having them anyway.
Can I host TV Boss on my website?
Yes. One thing to keep in mind: as soon as your channel is approved by Roku as public, you'll get LOTS of traffic, putting the strain on the web server, mainly because of the video thumbnails, which are 800×450 pixels each.
For this reason, if you have more than one TV channel, we do not recommend hosting the images on a shared server with 2,000+ other website. Instead, use Amazon S3 or a similar service for images, or use CDN, or a dedicated server, or VPS.
How many categories and videos can my channel have?
At present, the Direct Publisher format is limited to 25 categories and 40 items per category, for the total of 1,000 videos per channel.
What happens if you hit the maximum number of videos? You'd need to delete some old videos to make room for new ones. Or, start a new channel.
What do I need to run my own TV channels?
You need 3 things:
1. TV Boss, to launch and manage Roku TV channels
2. Roku player (one-off purchase of $49+, depending on the model), and
3. Video hosting/streaming service ($199 per year if you go with Vimeo Pro).
In the overview video at the top of the page we included some of the many testimonials we received.
Here's one we haven't mentioned, the UNSOLICITED report from Jeremy, the CEO of Unrivaled Review:
"TV Boss is a paradigm shift in earning money online. Never before had Unrivaled Review been presented with such a unique and exciting opportunity to generate a profitable revenue stream.
We found TV Boss to be a complete package; not just by providing the software and platform to create our TV Channel, but to provide an in-depth and easy to follow course in how to get the most out of it.
TV Boss has provided us with the competitive edge, and takes away all of the nitty gritty that is involved when creating an online business from scratch."
…and here new TV channel owner Roshawnda Barlow sums it up:
Join Private 'Roku Moves and Shakers'
Mastermind Group on Facebook
TV Boss is backed up by our Customer Support Team.
In addition, exclusive to TV Boss, you get to join the private 'Roku Movers and Shakers' Mastermind group on Facebook:
Navigate through challenges using the collective intelligence of others
Share your ideas
Access additional TV channel monetization and marketing strategies
Take part in discussions
Form alliances
Value: PRICELESS
TV Boss is hosted on YOUR website or server, so you're in full control!
…but if you prefer, we have space for a limited number of new users on our dedicated server in Kansas City in US – as our client you can share the server with us at the fragment of the cost that you'd pay for the entire server.
$97
TV Boss Single Channel
SINGLE PAYMENT
Hosted on your own website or server
Powers a single channel. Included: step-by-step video course
On Special. Buy Now.
LAUNCH SPECIAL
$97
Single payment of $67
Save $30
Click Buy Now and apply coupon:
rokuboss-s782
$270
TV Boss Multichannel
SINGLE PAYMENT
Hosted on your own website or server
Powers an unlimited number of your own channels
On Special. Buy Now.
LAUNCH SPECIAL
$270
Single payment of $190
Save $80
Click Buy Now and apply coupon:
rokuboss-m625
SINGLE PAYMENT
Hosted on your own website or server
Powers an unlimited number of your own and your clients' channels
On Special. Buy Now.
LAUNCH SPECIAL
$370
Single payment of $270
Save $100
Click Buy Now and apply coupon:
rokuboss-a291
Maximum 80 Agency Licenses will be sold
All launch coupons can expire
at any time


To obtain the discount, coupons must be used before they expire