We provide in-market leads and create tools for WordPress developers and web warriors.
I wish all folks doing business on the web were as responsive and helpful as you've been.
Since using your programs we have found so many interesting ways to use it, and it is very simple and easy to understand, especially for newbies like us.
Your product line has got to be one of the best deals around. Keep up the great work.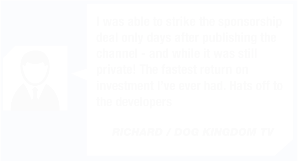 Vladimir Krpan
Magus of Video Creation


Diana Davidovic
Queen of Marketing


Brian Savic
Video Production and Affiliate Manager
The Aiwis Interactive Team

Jason Elliott
Not-so-evil C++ Genius


Brane Nikolic
Web-design Wizard

Tia Terrence
Queen of Content